Web and Software Development
Maximing IT for real business advantage is what we are here for. With the establishment of a one-stop shop for all digital and business set-up needs, we are committed to assist our clients from business registration to launching. We also cater website and software re-design and upgrade to fully utilise available resources. Currently, we are using the following languages/environment: scripting language-based PHP, Perl, JavaScript, VBA (VisualBasic For Application), VBScript, Ruby, Python - DB-based SQL (PostgreSQL, MySQL, Oracle, MS-Access, Firebird, MS-SQL, PL / SQL, PL / pgSQL)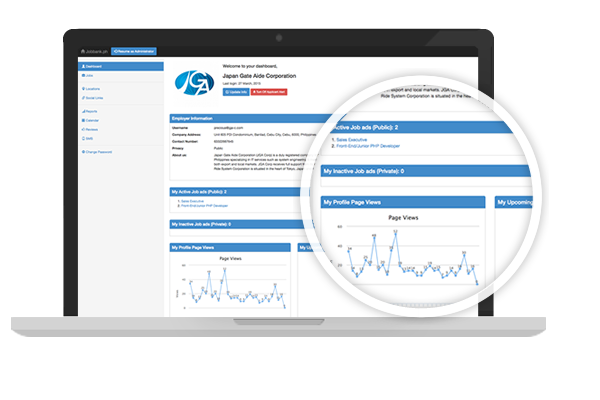 Systems Investigation and Product Feasibility
We make sure that we sit down with the client and together we determine how to address opportunities and priorities. At the same time, conduct a feasibility study to determine whether a new or improved business system is a feasible solution.
Systems Analysis - Develop Functional Requirements
We then move to developing the functional requirement s of the system and make sure that these can meet business priorities and the needs of all stakeholders.
Systems Design – Develop System Specifications
After determining the functional requirements, we then develop the system specifications that will satisfy the functional requirements of the proposed system.
Systems Implementation
Now it's time to implement the new Information System Solution. Our team also provides comprehensive training for the actual users.
Systems Maintenance
A post implementation review is used to process, monitor, evaluate and modify the system as needed.
Our Portfolio
Create an e-commerce site that is straight-forward and easy to use is our main goal. We make sure that we are with your from systems investigation and product feasibility until systems maintenance.


"Hanaken Co., Ltd. Is currently expanding the franchise of their 3 major brands, namely the Tokyo Tonkotsu
Ramen Bankara, Misoya Ramen Seibee and the Hormone Hanaken. English versions of their websites have been created and are intended for their overseas readers.
Responsive Web Design is also used to support PCs, Tablets and Smartphones.
EC site using the ASP service (Makeshop) is integrated as a Subdomain."
- Hanaken Co.,Ltd. -
The Hanaken Co., Ltd. 's corporate site also uses Responsive Web Design to provide an optimal viewing and interaction experience easy reading especially now that the company is expanding the franchise of their 3 major brands, namely the Tokyo Tonkotsu Ramen Bankara, Misoya Ramen Seibee and the Hormone Hanaken.
EC site using the ASP service (Makeshop) is integrated as a Subdomain." - Hanaken Co., Ltd. Corporate Site -
"Japan Gate Aide Corporation, a subsidiary of iworks in the Philippines, created a corporate site with full content in English intended for the English-speaking audience. The company website makes use of a Responsive Web Design that automatically resizes when using different devices such as PCs, Tablets and Smartphones." - Japan Gate Aide Corporation -